Posted by admin | 28 April 2017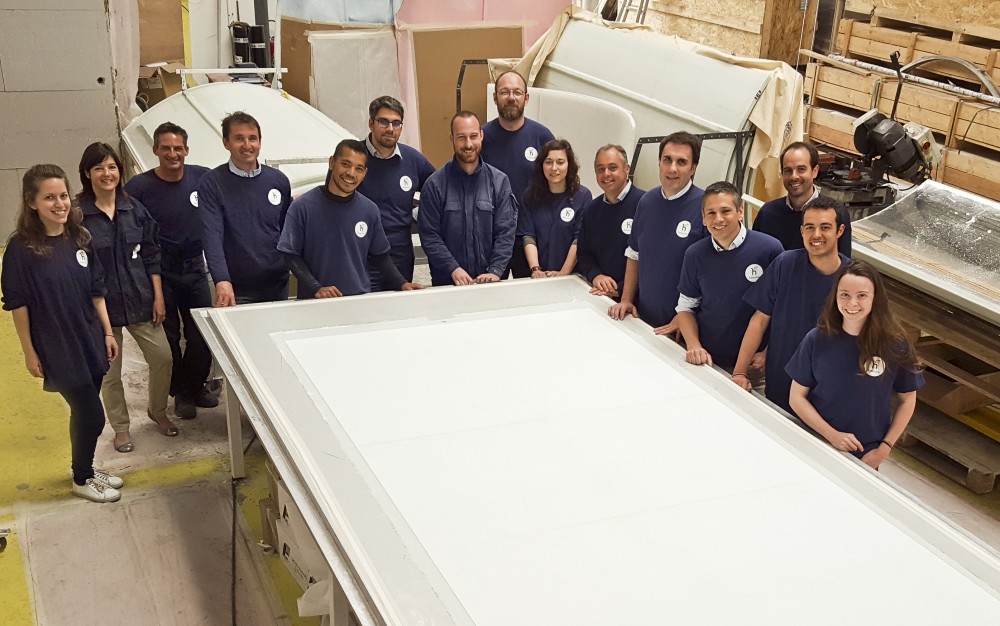 Helioclim is the result of the vision of the five people who co-founded the company in May 2011 with the desire to invest their time, energies and talents in the environmental cause.
The idea is clear: Helioclim will offer efficient solutions to fulfill heating and cooling buildings' needs while enabling them to achieve significant savings.
These solutions will be designed, developed and manufactured in France, within Helioclim, by Helioclim employees.
Helioclim: products Made in France, for the whole world.
Helioclim has 18 employees. The company has been organized by competence clusters to better meet customer expectations. Supported by our investors, we continue among other projects with ADEME and GrDF which have become, over time, close allies.
At the beginning of 2017, we celebrated the signing of a first order that will create the largest concentrated solar field in France. At the time of the sixth anniversary, Helioclim continues its commercial development with a new signature that opens the export market. Our first customers are partners, they participate in the Helioclim adventure and share our values.
At Helioclim, innovations are technological, of course, but not only. We offer customers tailor-made, turnkey projects to fulfill heat and cooling needs in an optimized and environmentally friendly way.
Do not hesitate to contact us for a project, a partnership: projet@helioclim.fr or if you are looking for professional opportunities: recrutement@helioclim.fr