Posted by admin | 21 March 2017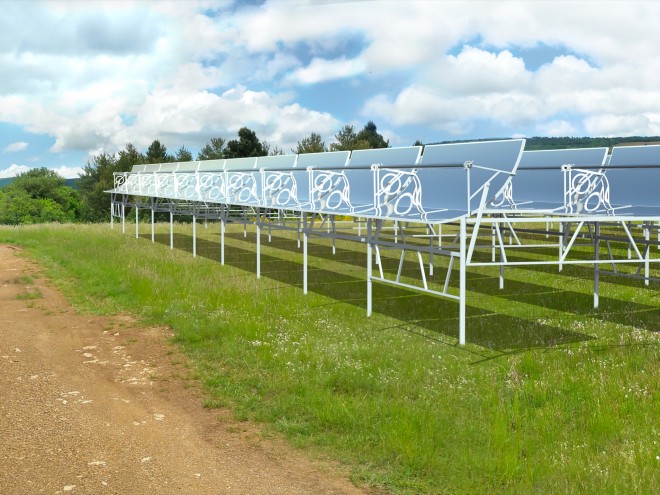 The Helioclim team is proud to announce the signing of its first order for the creation of a field of 160 solar collectors Heliolight 4800: the biggest field for the supply of a heat network in France!
This solar field with a capacity of 560 kW will occupy a floor area of ​​2537 m². It will contribute to the achievement of the "less 90% GHG emissions" target, that ESID Lyon wants on its project for the overall improvement of the energy installations of the defense base of St Christol d'Albion. All of the works allow emissions to be reduced from 4500 to less than 400 tonnes of CO2 per year.
A group led by IDEX and integrating OTCE (design office), JP Industrie (Automation and regulation), SPIE-Batignolles (civil engineering) and Helioclim (solar power plant) won the project.
The total length of the heat network is significant: 5.3 km. This network supplies heating and domestic hot water for 50 buildings.
In summer, the power supply of the network will be 100% solar, and will fulfill nearly 80% of the needs!
Leave a Comment